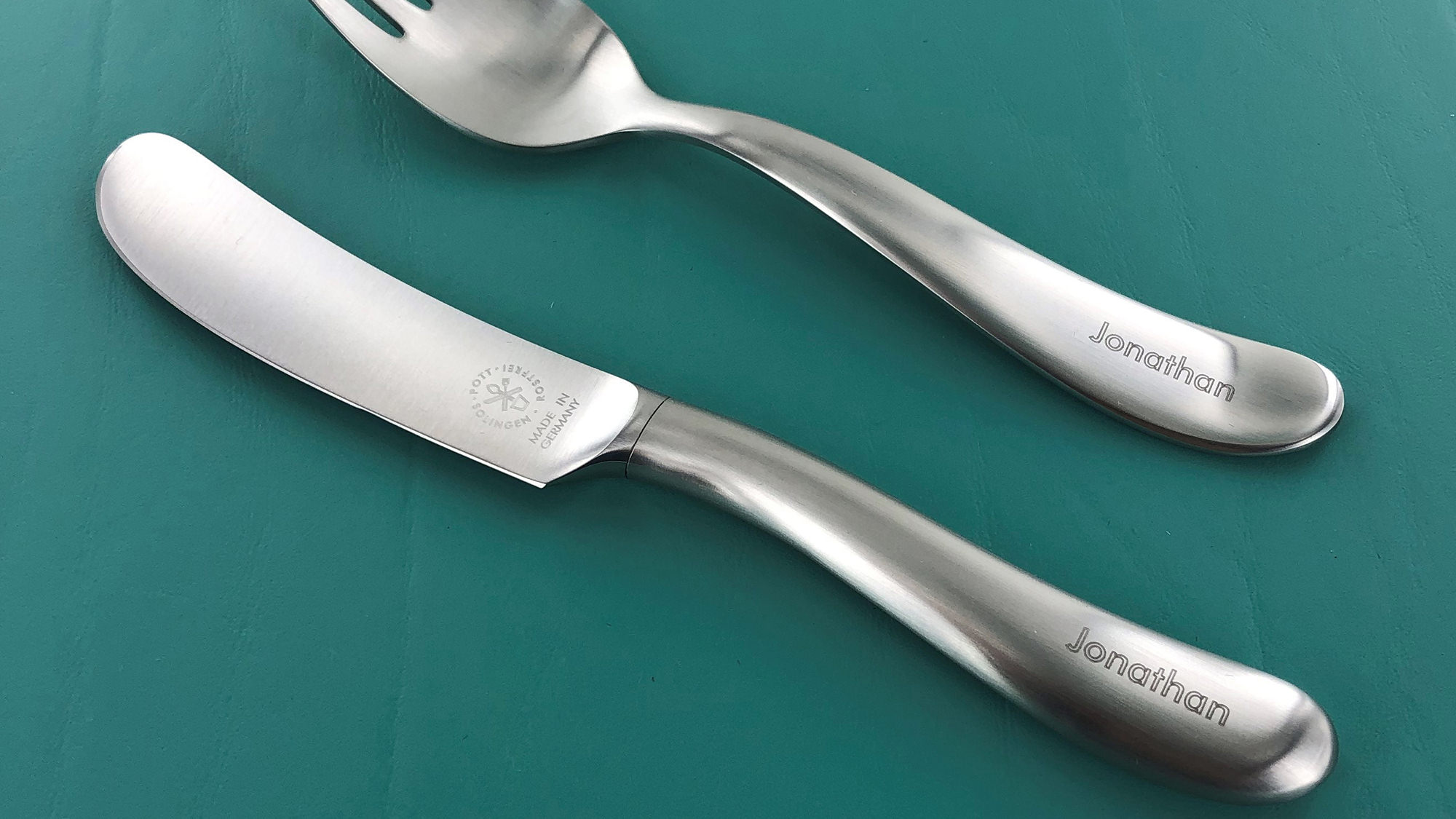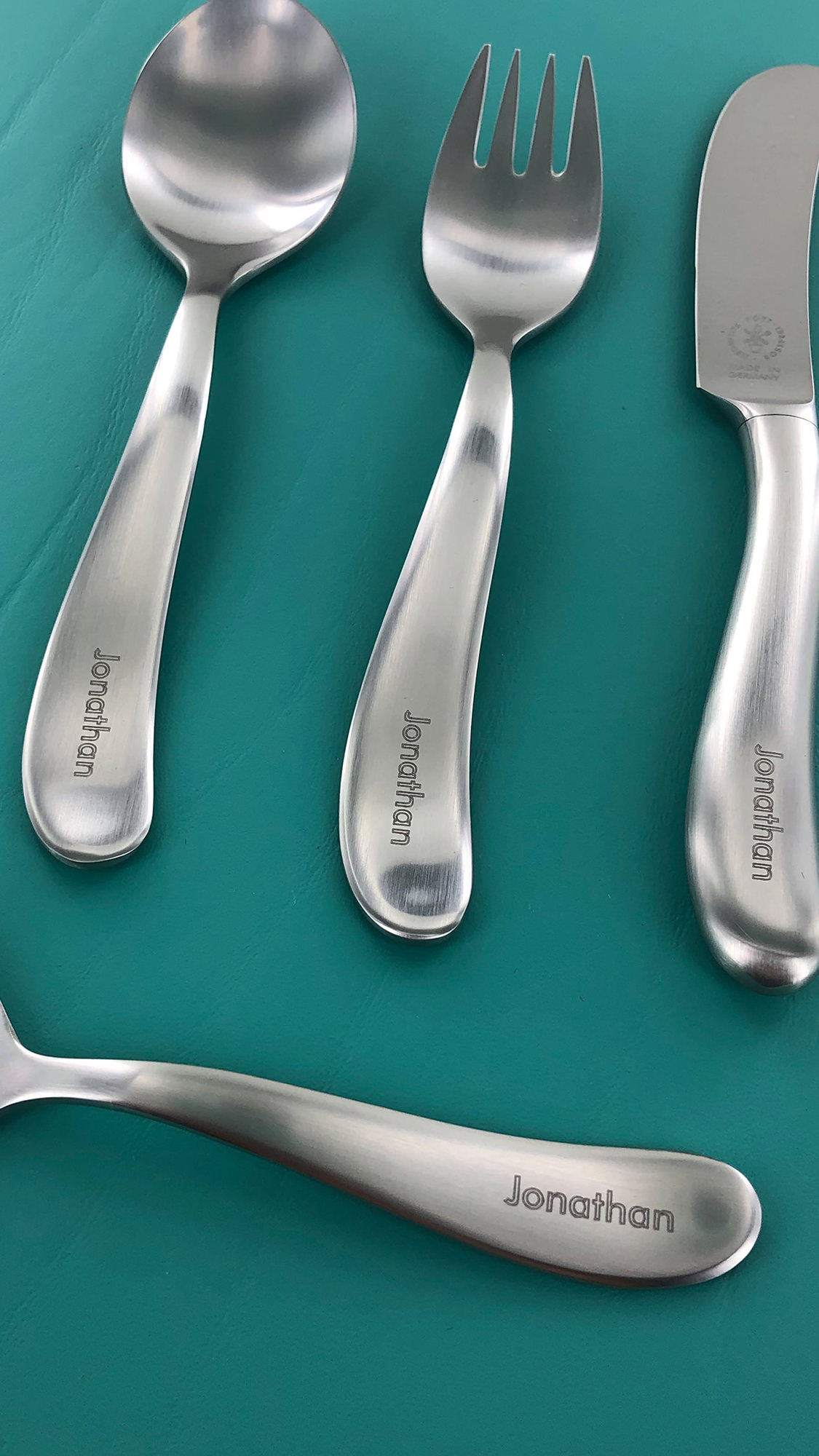 Individualize your flatware
By engraved names, single letters, monograms, logos or emblems you get your individual flatware. We offer you a choice of five different fonts as standard. We would also be happy to develop an individual solution with logo, emblem or similar together with you. All laser engravings are made in the Mono manufactory on advance order.
An alternative to engraving is stamping. With a press the motif is stamped into the stainless steel surface. Stamping only makes sense from about 800 stamps on, because of the initial costs for the stamp production.
For more information and inquiries please contact us at
+49 2104 91980
mail@mono.de