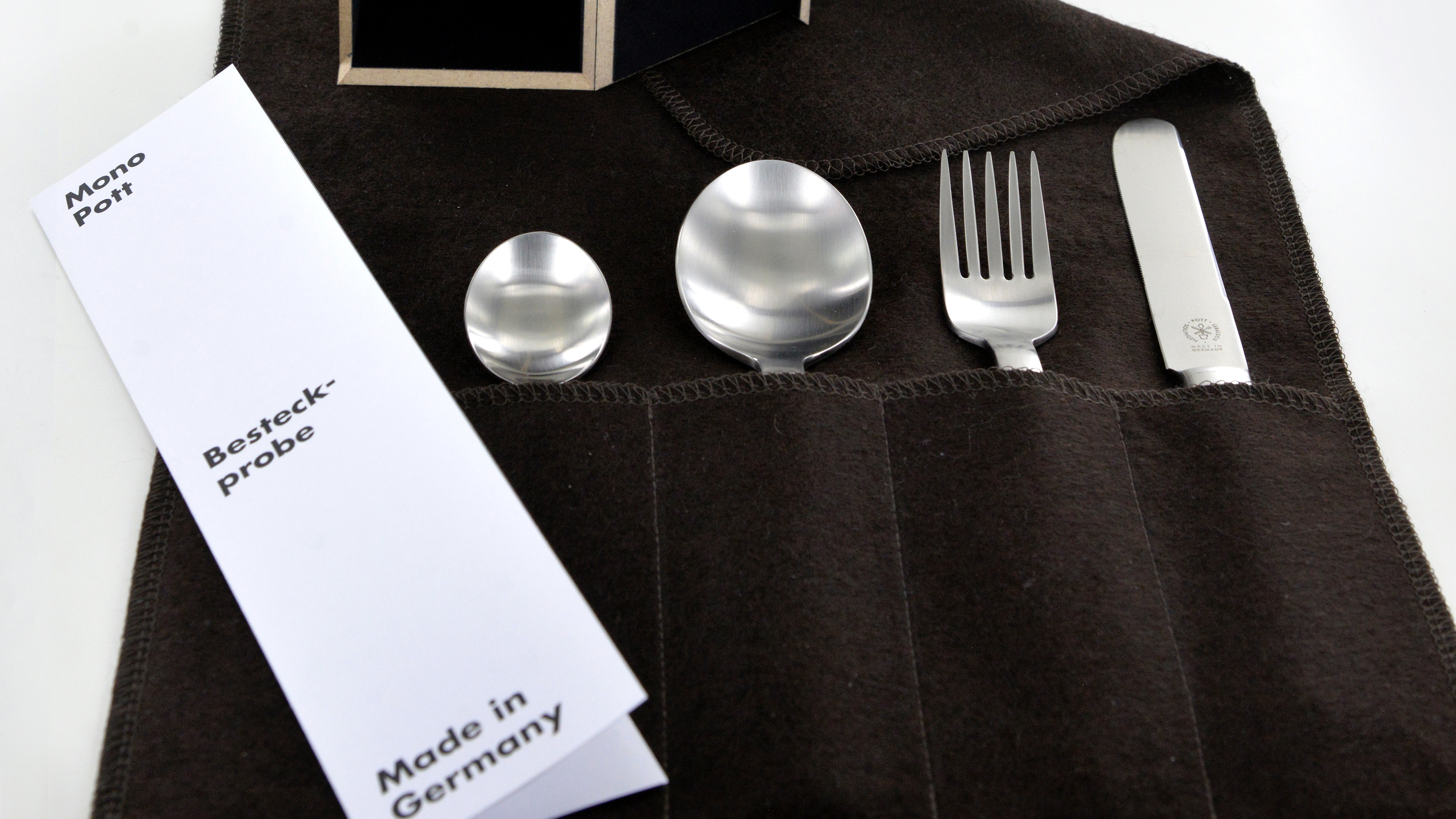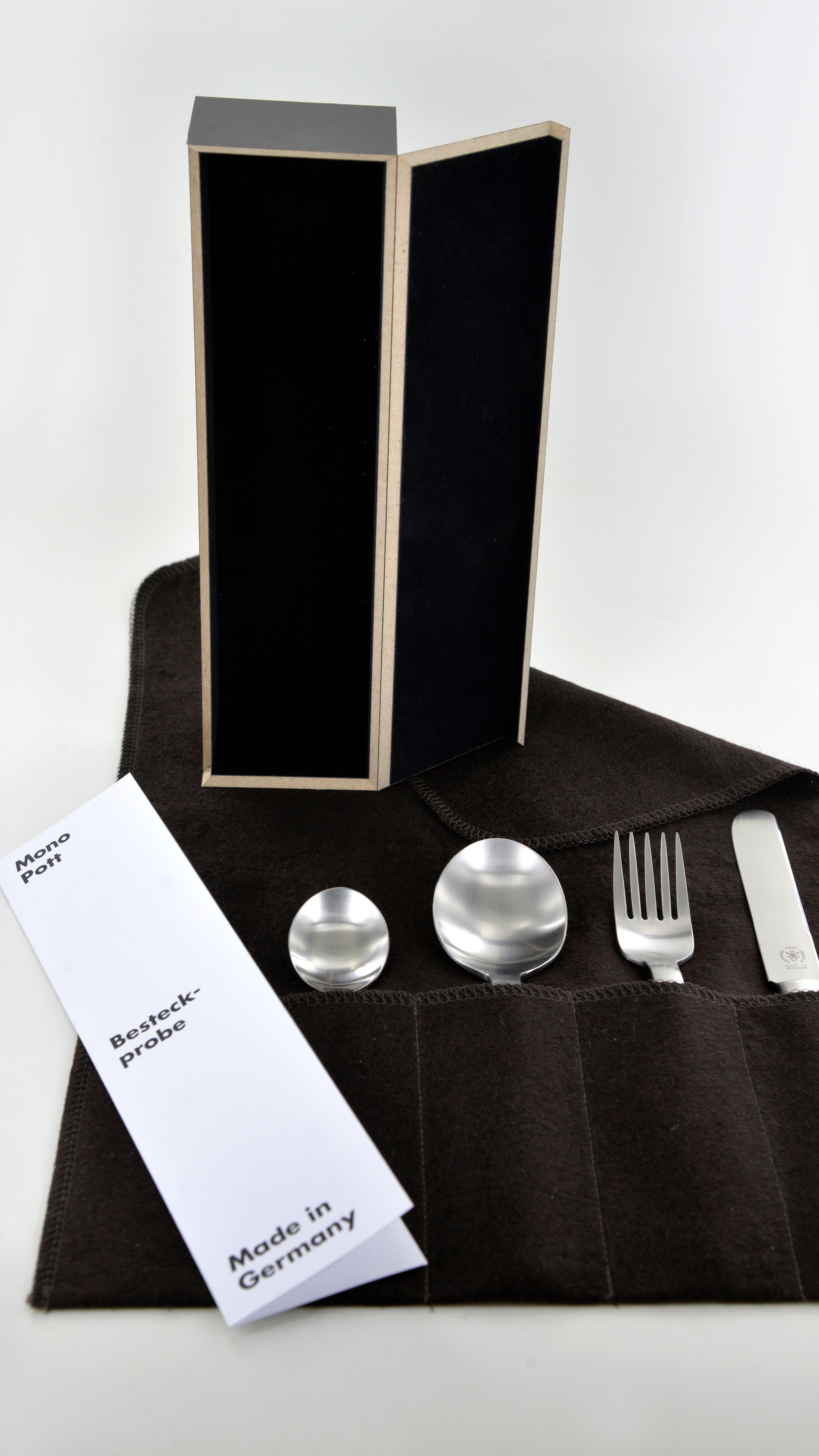 Tastes are different, and not just when it comes to food. There are individual choices and preferences when it comes to the shape, feel and handling of flatware. We would like to ensure that you have high level of confidence when you make a decision of purchasing your new flatware set.

We hope you have a chance to test this flatware sample in daily use, in setting the table, when using the different tools and even when washing up. We are confident that after a short time you will be able to make a decision which is your preferred flatware model.

All flatware samples are cleaned after each use and checked again before every new delivery. However, the flatware samples are not brand new. This set was already in use and shows signs of wear. This has the advantage that you can see how your flatware will look after many dinner parties and washing cycles.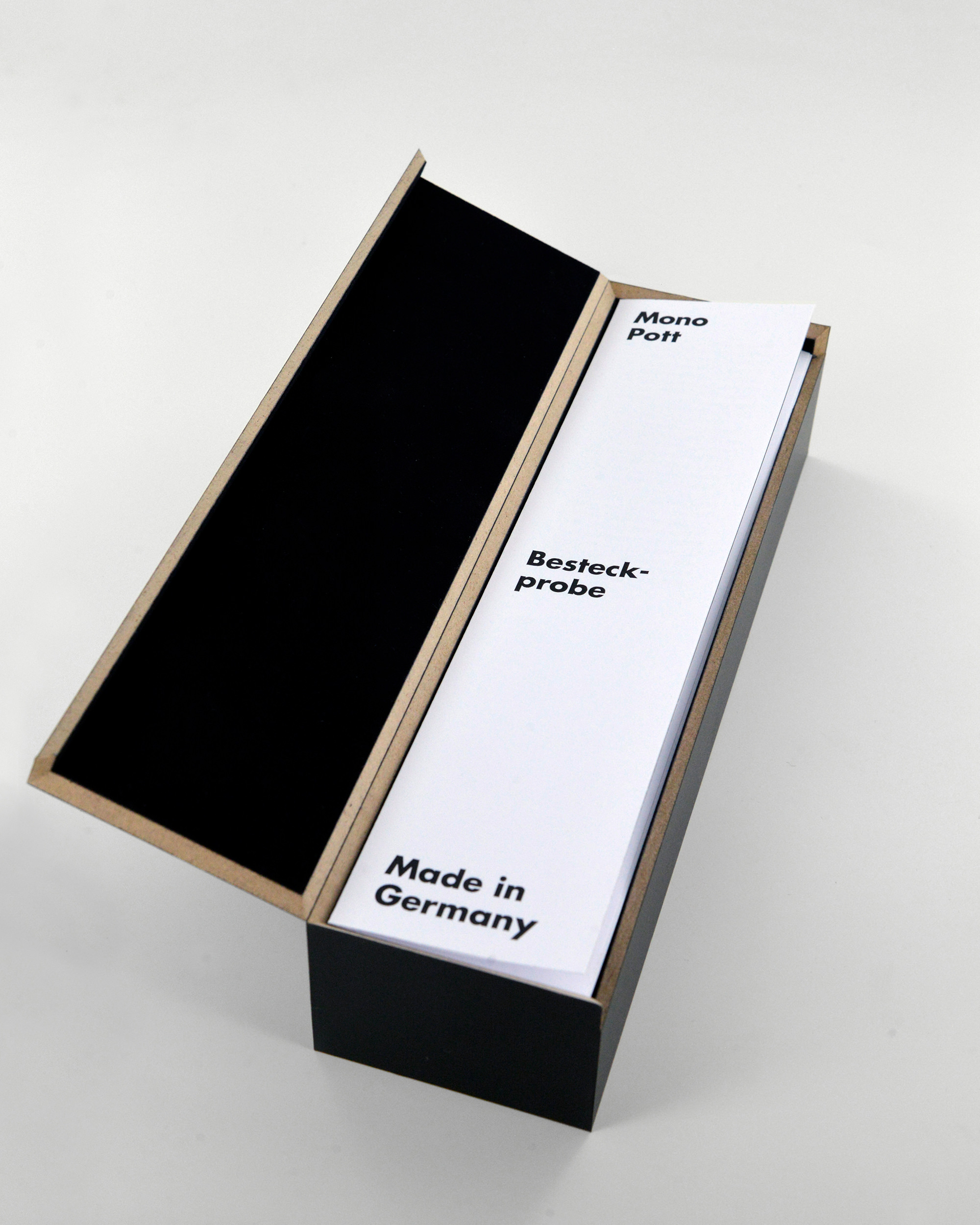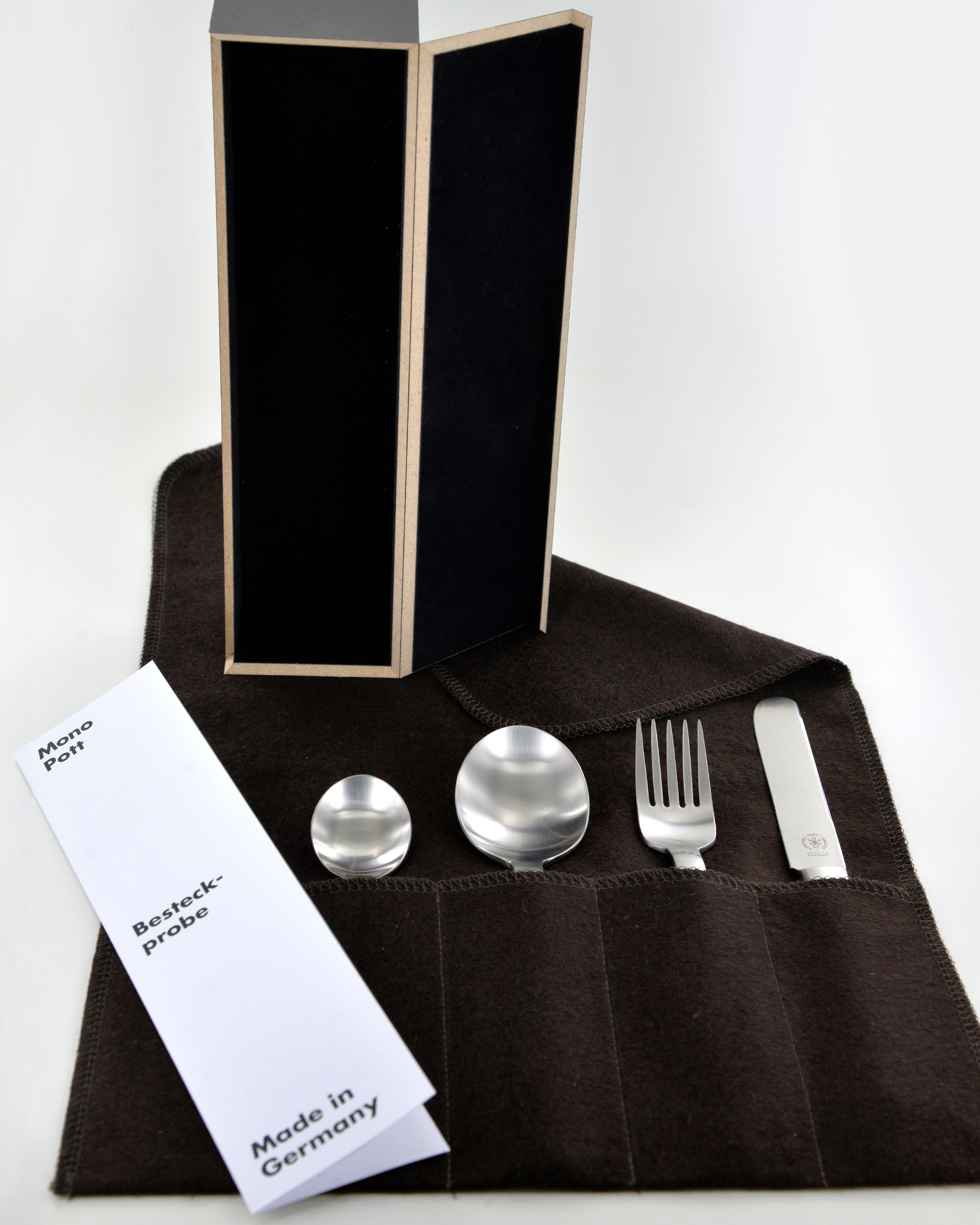 How flatware tasting works
1. Get an overview
The flatware tasting applies to all Pott cutlery, including the historical models, which are produced once a year after pre-ordering by March 31st. You'll find more about it here. Models in sterling silver are currently excluded. Here you get an overview of which Pott cutlery is available for the flatware tasting.


2. Make your decision
You can try out a set of up to four models at a time. Simply place the item in your shopping cart.


3. Place an order
Follow the check out process. We will send the sample cutlery to your shipping address free of charge. Unfortunately, this offer is only available currently for delivery addresses in Germany. We do not need any payment information (if there are no other items in the shopping cart), as this service is free.


4. Receive your delivery
You should receive the cutlery set within 1-3 working days. The delivery includes an invoice with a payment term of 14 days and a return slip. The invoice would only be due if you did not return the cutlery sample in time.


5. Test the cutlery
Test your cutlery in daily use. When setting, spooning, forking, cutting and rinsing. Please note that the sample sets are not brand new. They may have been used several times and show signs of wear. This offers the advantage that you can estimate how your cutlery will look after many dinner parties and cleaning cycles.


6. Identify your favorite
We are convinced that after a short time you will be sure which cutlery is yours. After you have made a decision, you can simply order your desired cutlery in the Pott online shop. If you have decided on a historical model, you can order it from us by telephone on +49 2104 91980 or by e-mail at mail@mono.de. If you are still unsure or cannot decide on one of the models, that is of course no problem.


7. Send back the sample cutlery
Clean and pack the test kits. You can return the package to us free of charge using the enclosed return slip. Please note that you must do this within the 14-day period, otherwise the attached invoice will become due.